Waterproof PVA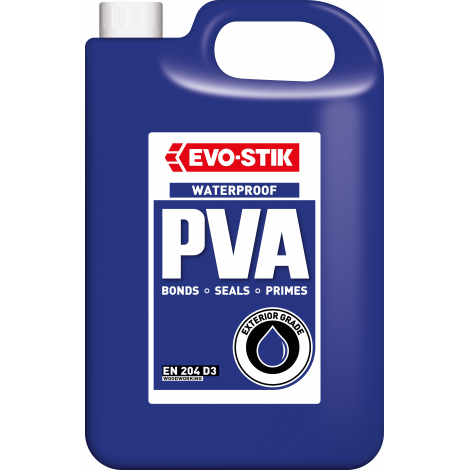 Available colours
Colour indications are a guide only
Buy now
Features and benefits
Features and benefits
Waterproof
Excellent primer for most building surfaces
Improves adhesion and bond strength
Concentrated for strength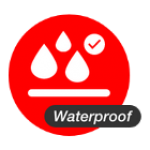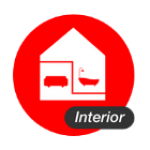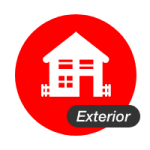 EVO-STIK Waterproof PVA is a general purpose adhesive, primer, sealer and dustproofer. It has been specially formulated for use in damp, wet and exterior conditions.
When used as a primer, EVO-STIK Waterproof PVA improves adhesion to porous or difficult surfaces, e.g. before plastering, rendering or screeding. It conforms to EN 204 D3.
Suitable materials: Bonds most materials provided that one of the surfaces has a degree of porosity, e.g. timber, plywood, blockboard, chipboard, fibreboard, expanded polystyrene, polyurethane foam, insulating board, brick, concrete, stone, and slate. 
Sizes: 1 litre, 2.5 litre or 5 litre.
Coverage: 6-10m² per litre dependent on application thickness.
---
Frequently Asked Questions
PVA stands for Polyvinyl Acetate.
No - EVO-STIK Waterproof PVA is not intended for use as a surface coating. It will tend to turn hazy white when wet.
No - EVO-STIK Waterproof PVA is not suitable as a primer for paints.