Anti-bacterial sanitary silicone sealant
Available colours
Colour indications are a guide only
Features and benefits
Features and benefits
Kills MRSA, E-Coli and Salmonella
Stops growth of mould and fungi
Excellent adhesion to non-porous surfaces
Ideal for use in bathrooms and kitchens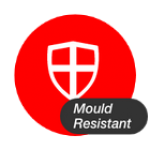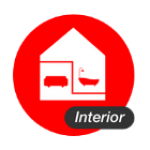 EVO-STIK Anti-bacterial Sanitary Silicone Sealant is a high quality, moisture curing sealant, ideal for interior use around kitchens and bathrooms. Its anti-bacterial properties kill common bacteria and prevent the growth of mould and fungi. The sealant has excellent adhesion to non-porous surfaces and is ideal for jointing between worktops, sinks, basins and tiled areas.
Suitable materials: Non-porous surfaces such as glass, stainless steel and ceramics, as well as plastic baths and fittings
Sizes: C20 cartridge
Coverage: Approx. 10m of a 6mm diameter bead per C20 cartridge
---
Frequently Asked Questions
Skin formation takes approximately 30-40 minutes. The product will dry through at a rate of 2mm – 3mm per 24 hours dependent on bead width, temperature and humidity.
You must always tool the sealant within 20 minutes of application.
The sealant has a 'vinegar' odour of acetic acid whilst curing.